---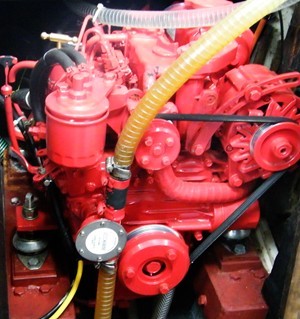 We bought Callisto with a Bukh 10 ME fitted, we found this old engine just did not have enough power to push any foul tides. In 2009 we comissioned our new Beta 722 for the first time. It was lovely to have a reliable engine at last.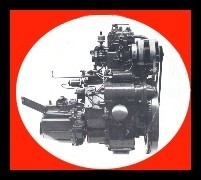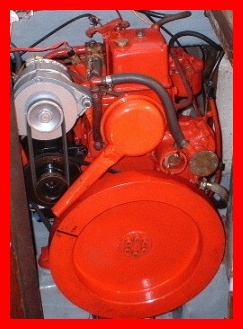 BUKH DV marine engines have very little vibiration. Dynamic balancing by means of an advanced system of rotating counter-weights takes care of damping the movements of pistons and connecting rods which would otherwise make the engine vibrate. A BUKH does not rattle, smoke, or produce nasty fumes. Automatic fuel control ensures precise amounts of fuel are fed to the engine under any conditions. This prevents the formation of smoke and soot and keeps the R.P.M. constant at varying loads. An automatic timing device prevents ignition noise at low revolutions.
'CALLISTO' IS NOW FITTED WITH A BETA 722
CYLINDERS-3 POWER OUTPUT-20 b.h.p. ENGINE SPEED-3,600 r.p.m.

FUEL-diesel oil DISPLACEMENT-719cc Net Dry Weight with gearbox-101.1 k.g.
HOME to DAVE and SHELBY'S HOMEPAGES