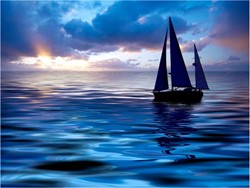 Atlantic Ocean
Pacific Ocean
Indian Ocean
Mediterranean Sea
About the pages on this site
The beginnings.
An idea and preparations.
The first gale.
The Atlantic crossing.
The Caribbean and U.S.A.

BLUE SPURR

Dave and Shelby are members of the E.O.A.
and Humber Yawl Clubs, and the
first Honorary Members of
The Nicholson 38 Forum.
They have since sold Blue Spurr and now have Callisto of Parkstone an Elizabethan 30.

.

'Blue Spurr'
1976 Nicholson
38. Yawl.
---




Dave and Shelby's Circumnavigation on













HOME (Dave and Shelby's Homepages)
BLUE SPURR'S HOMEPAGE
THE BOAT (Blue Spurr)
THE CREW (of Blue Spurr)
THE ATLANTIC OCEAN
THE PACIFIC OCEAN
THE INDIAN OCEAN
THE MEDITERANEAN OCEAN
CIRCUMNAVIGATION ROUTE
The Panama Canal.
Pacific crossing.
Marquesas and Touamotos.
Society Islands, Cooks. Tonga.
Fiji and New Zealand.
Australia and The Barrier Reef.
Papua New Guinea.
The Indian Ocean Crossing.
The Chagos Archipelago.
They find Paradise.
The Red Sea.
The Suez Canal.
The Mediterranean Sea.
The French Canals.
They tie the knot.